Posted by DPI on Jul 28th 2023
In this chapter, we will cover the UC01 system modular panel.
What is it?
The modular panel is a highlight of the UC01 utility crate system. It's modular because it attaches and detaches, using 4 pin locks on each panel. These pin locks 1/4 turn to operate.
The modular panels enable users to change panels for color or function.
Presently, the UCO1 has many color options - with more being added all the time. In addition, clear panels and tinted clear panels are available.
For function, panels can do different things. There are panels for shelves and dividers. In the future more panels will be developed and offered.
Why is it?
It exists to allow options and upgrades. Retailers can stock options without sticking the full crate option. End users can upgrade and customize. More panel options will be coming all the time.
Clear Panels: These are clear or tinted clear panels. They act like windows. People can use them for looks or to see better what's inside the crate.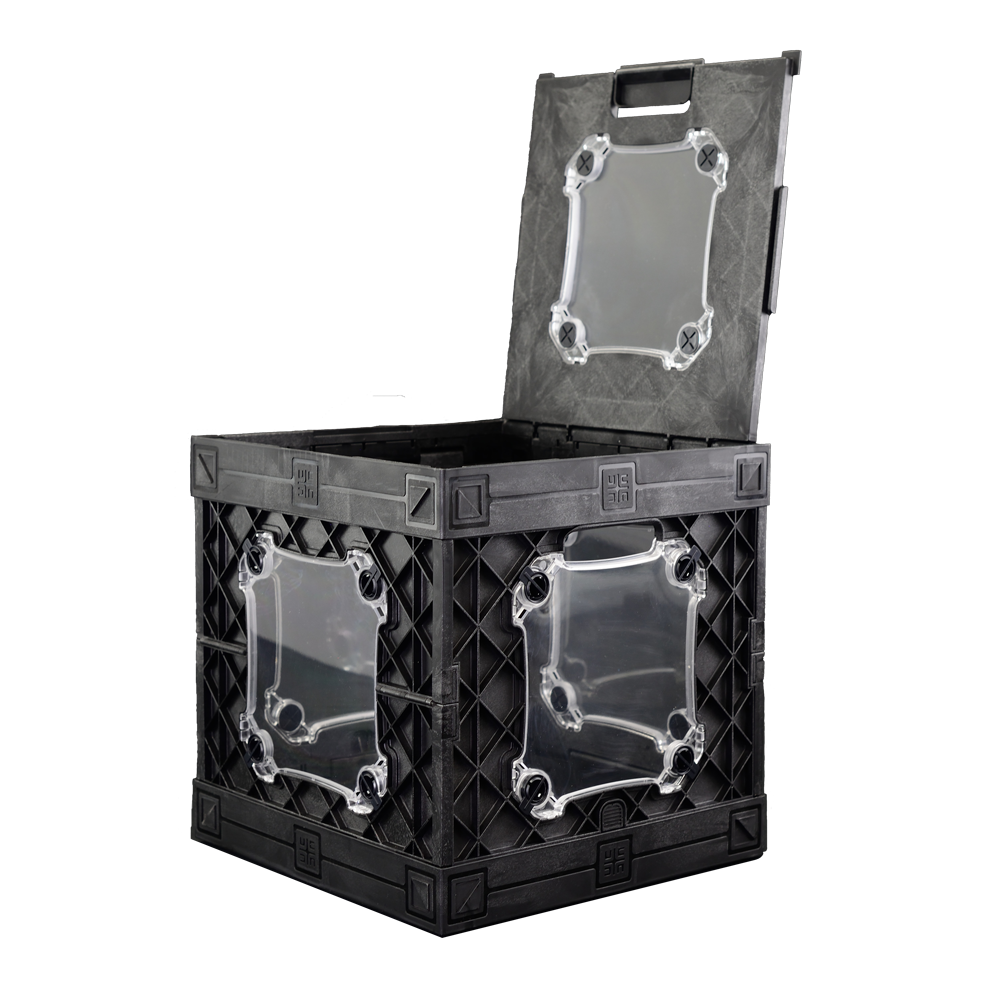 Function Panels: We have panels that have functions. Some functions include connecting to things inside and outside the crate. Over time, we plan to launch more options.
UbeCube is nearly synonymous with modularity. The modular panel is an example of this modularity and something of a highlight.
If you have ideas or hacks on how to use these features that you'd like to share with us and others, send us a note and some images at cratehacks@ubecube.com.
UbeCube. Expect Crate Things